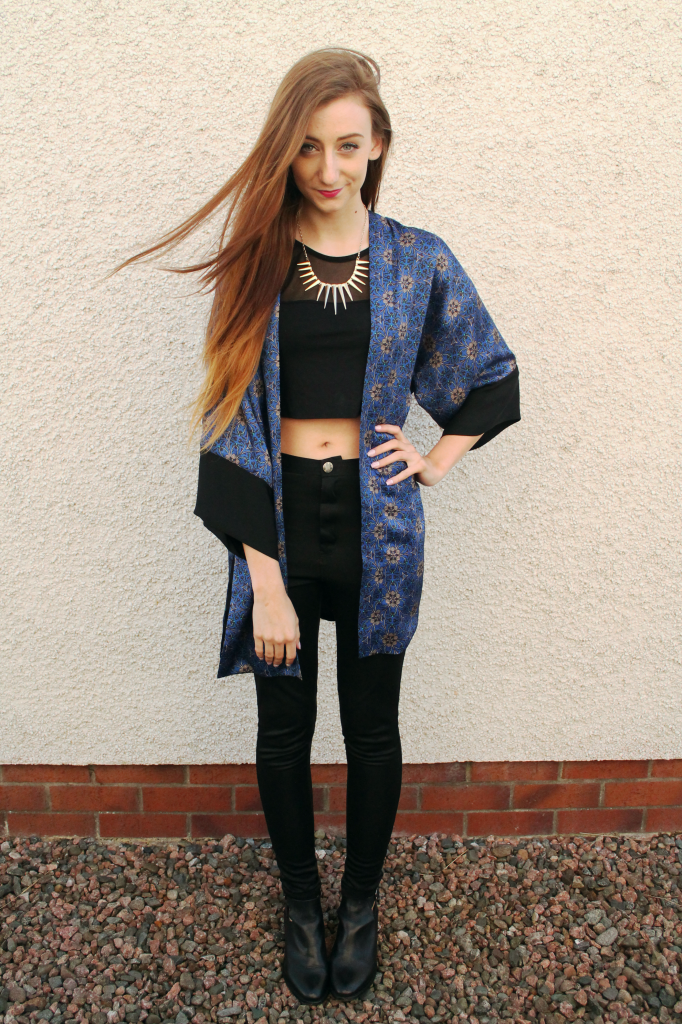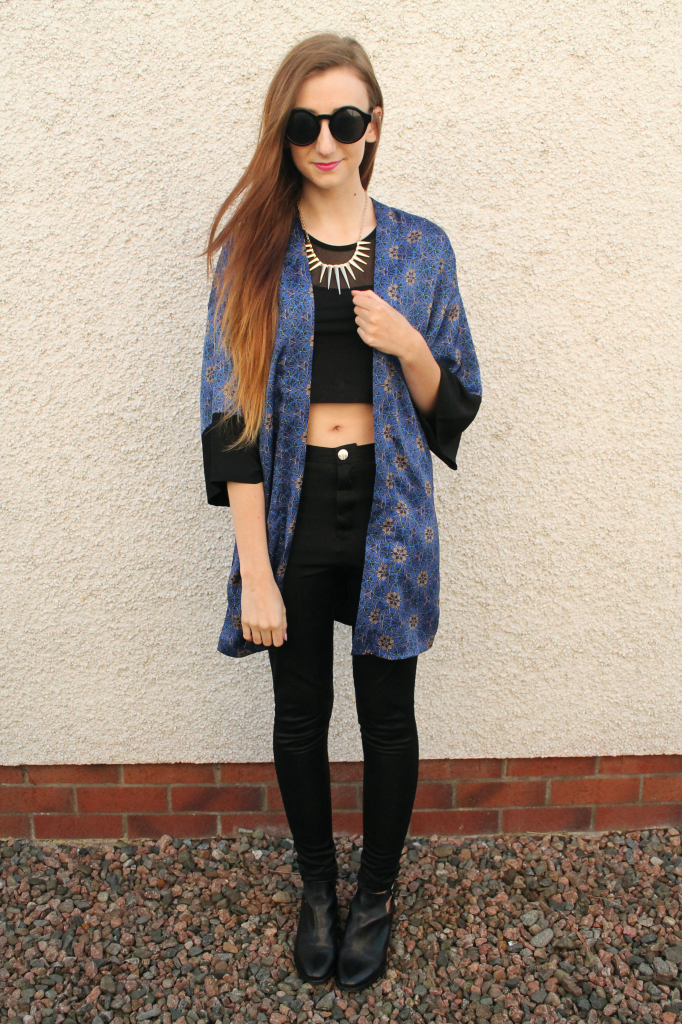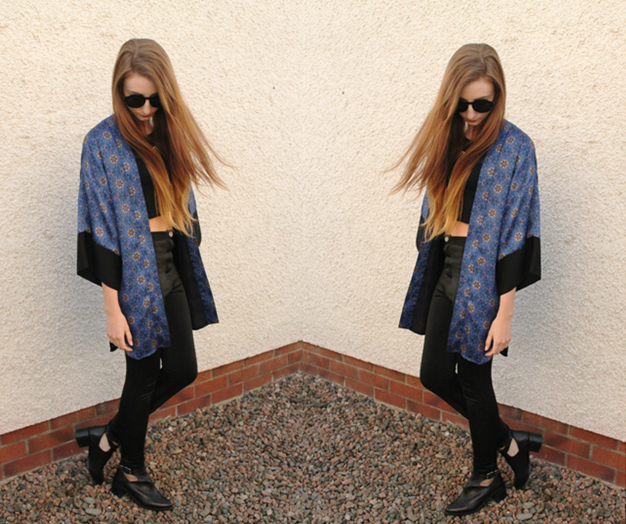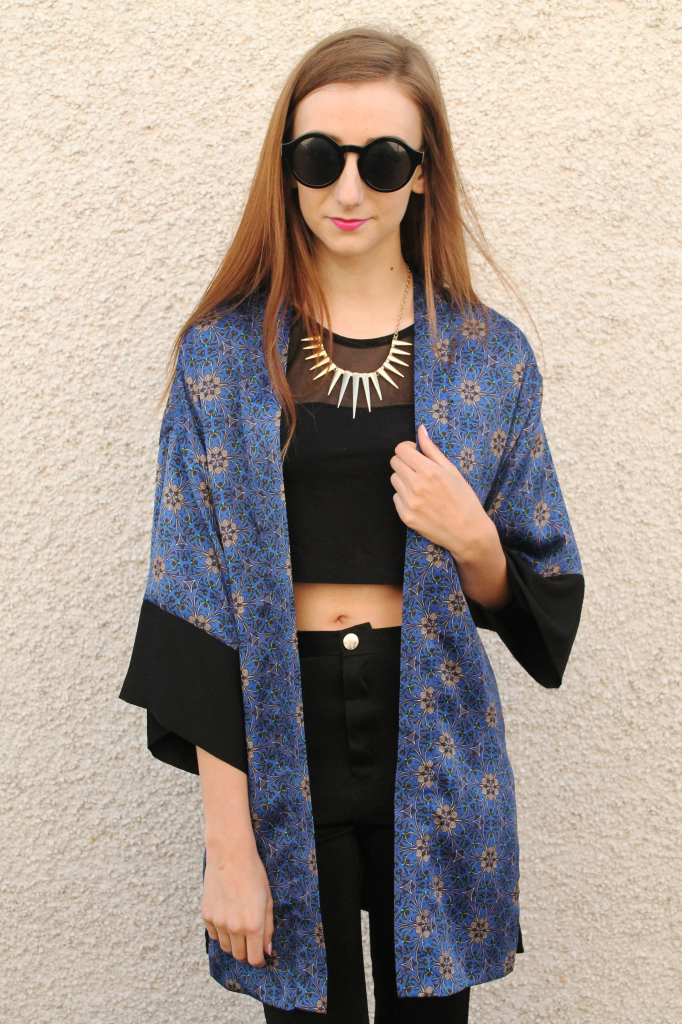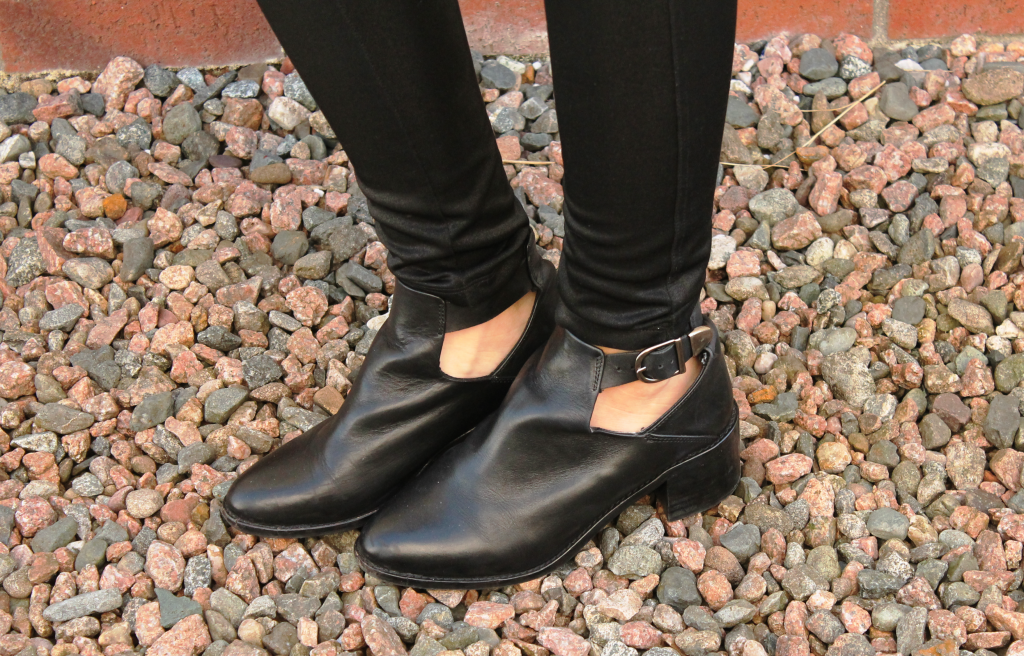 Spider Floral Kimono – Topshop £55 | Mesh Crop Top – Topshop | Spike Necklace – Ebay | Disco Pant Dupes – River Island | 'Adonis' Cut Out Boots – Topshop via Next to Nowt | Sunglasses – Ebay
I know, I know, the sunglasses are on my face yet again (why don't I just superglue them to my face and be done with it?) I actually didn't realise I was still wearing them until ¾ of the way through taking these shots so quickly whipped them off for one!
I recently picked up this gorgeous Spider Floral Kimono from Topshop before heading off to Radio One's Big Weekend in Derry/Londonderry, Northern Ireland (still cannot believe my friends managed to get tickets!) and it was the perfect practical cover up, as well as festival fashion appropriate. Despite my friends being very unsure about this little number at the beginning (words like 'wizard' and 'harry potter' were thrown around) I bought it anyway and am so glad I did. I have barely taken it off since, hence the 'oh no' of the post title.
My disco pants are from River Island and I've learnt to love them again after stashing them away in my wardrobe for quite some time in favour of my Mom jeans! Not really one for majorly accessoring, I just added a simple gold spike necklace from Ebay (which was a steal at £2.99)
I still absolutely love these Adonis boots from Topshop but sadly they are foot killers and I can't wear them for very long before my feet get sore and cut. Oh the things we do for fashion.
Hope your summer is going well and good luck if you're still trudging through exams, you'll be free soon.
P.S. two OOTDs in one week - proud of myself!
if you haven't already and you would like to, please follow Studs On Saturday on bloglovin in case GFC does in fact disappear!