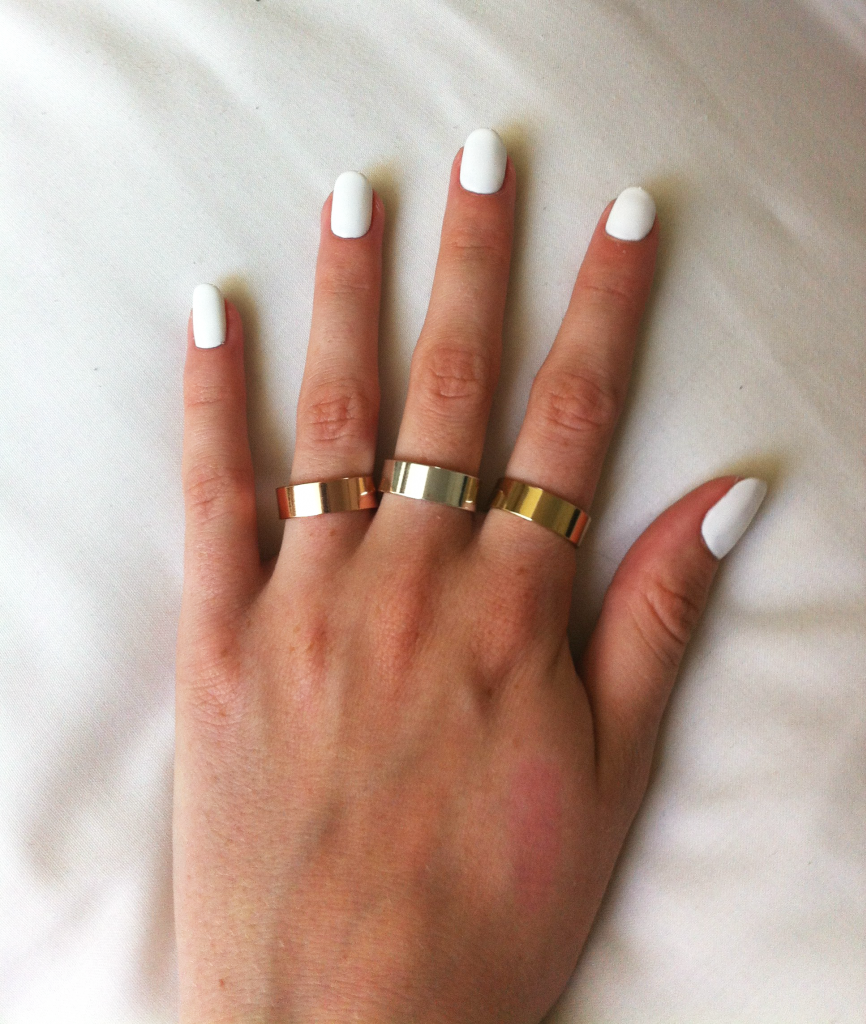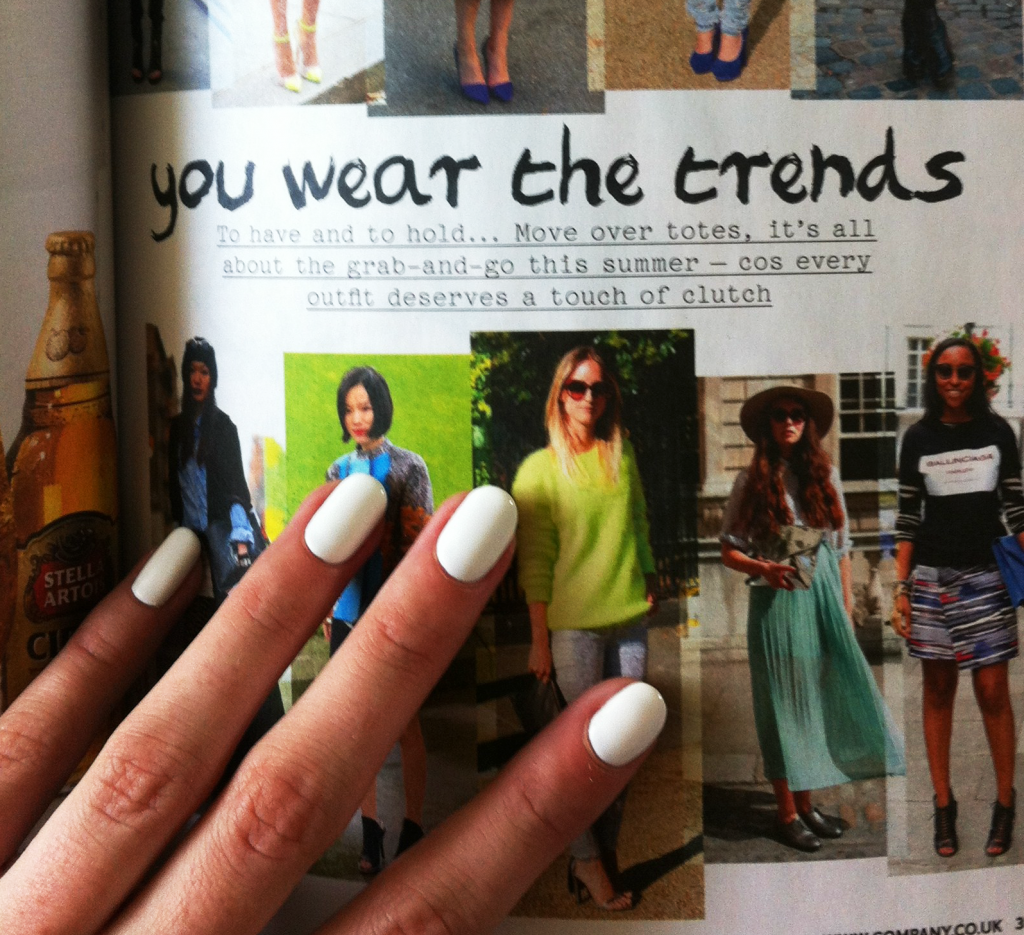 white polish – shellac gel manicure | rings - topshop sale
Guess who's back, back again…is probably the most overdone way to say hello when you've carelessly abandoned your blog for quite some time but here I am using the clichéd phrase nonetheless.
I recently went on holiday to Bulgaria with 4 of my best friends and had quite possibly the best week of my life. We sunbathed, we gossiped, we ate, we drank (too much) and then we cried (when we had to leave.) It was a crazy, amazing sort of week, but it meant that I had to take a bit of a break from stalking all your blogs and blogging myself. Thankfully I'm now back and have decided to get back into the swing of things with a short post about a current obsession of mine – white nails.
Just before I left for Bulgaria I decided to treat myself to a gel manicure and picked the colour white on a whim, but ohhh my goodness am I in love. In my opinion white nails instantly update your look and give it somewhat of an edge, and most of the time on holiday I wore these simple metal rings which completely freshened up my outfits and added an effortless touch of cool.
They gave up a good fight, but after a week and a half of jumping into pools, dancing on bars and generally being abused, my beautiful nails have chipped and grown out. I'm already planning to ring the salon to get these beauts re-done, and I can't see my obsession with white slowing down anytime soon.
Hope you're all well and i'll be back to regular blogging soon,