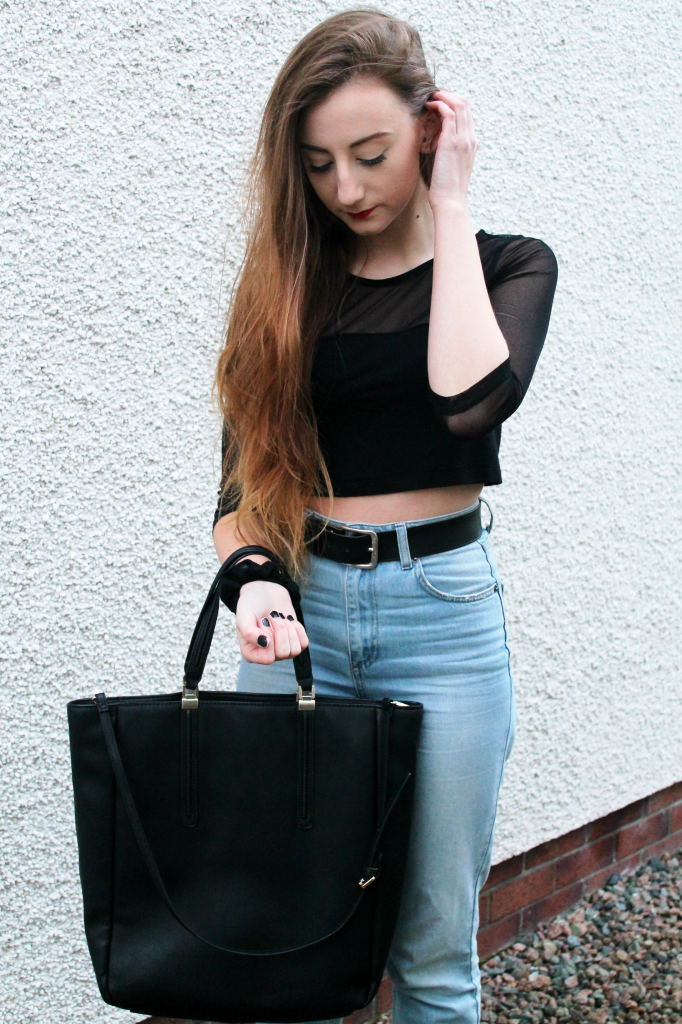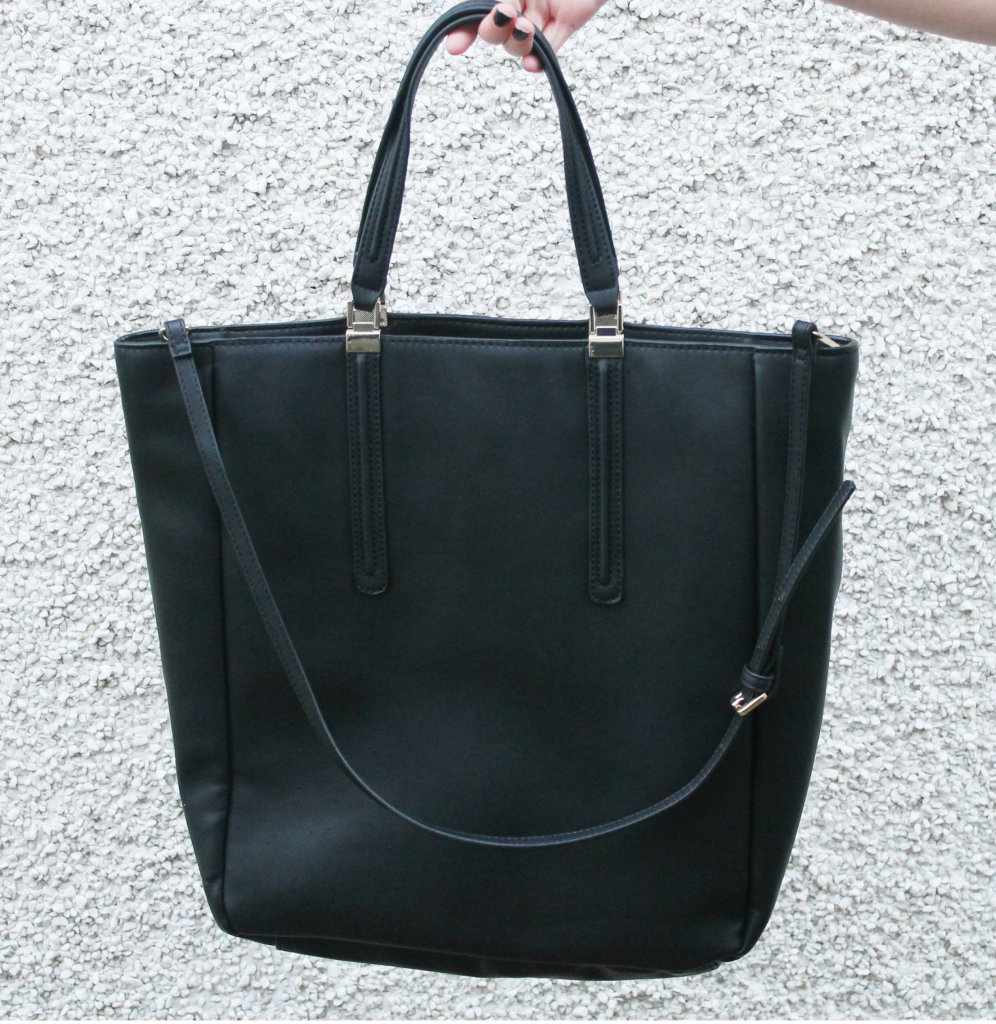 Coat – Topshop| Crop top – Topshop | Mom Jeans – Topshop | Bag – Zara* | Boots – Topshop| Belt - Vintage | Scrunchie - Urban Outfitters| Lipstick - MAC russian red
Hey lovelies! Today's post is going to be short and sweet saying as the above outfit is pretty simplistic. I realised that I don't post many everyday basic outfits, as a) I'm lazy and b) they're usually quite boring, but I decided to update you on the kind of thing I wear day to day when I don't have much time to decide what to wear (usually when I wake up at half 8 before a 9am lecture.) It may not be the most spectacular outfit but then again anything is better than rocking up to a seminar in pyjamas (arguably.)
This coat is my fave because it is black and therefore goes with everything. I like black. I like it a lot. The crop top and boots are basically old faithfuls, however the Zara bag was a Christmas pressie from my mum and dad. It would be fair to suggest that someone's super glued it to my arm since I first unwrapped the little beauty on Christmas morning,

but I do not care because IT IS DIVINE.
Hope you're all keeping well and see you soon!