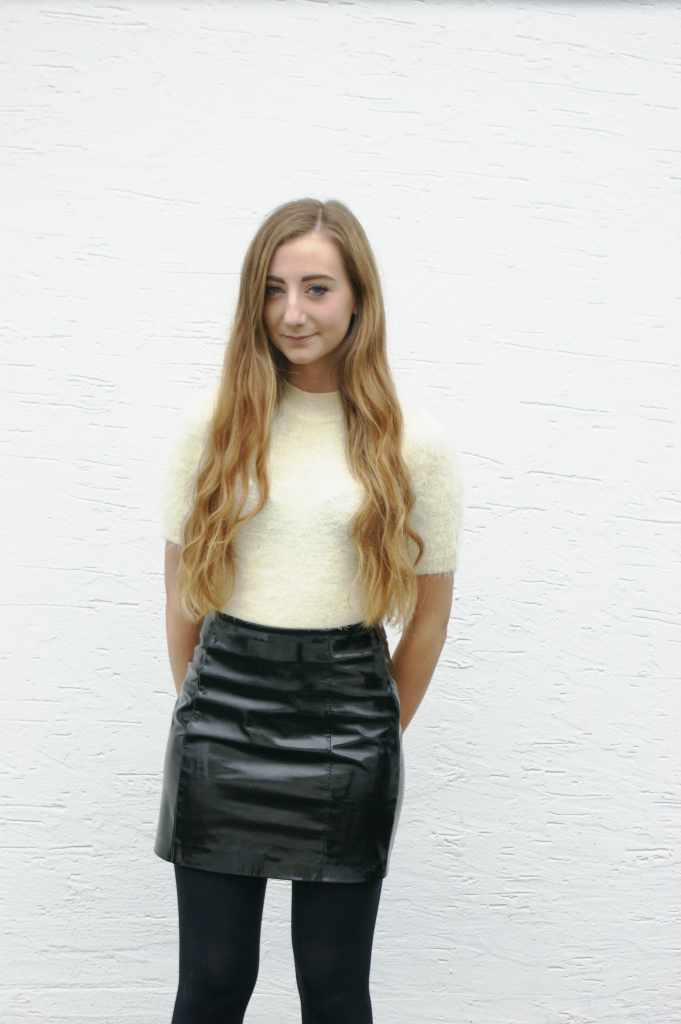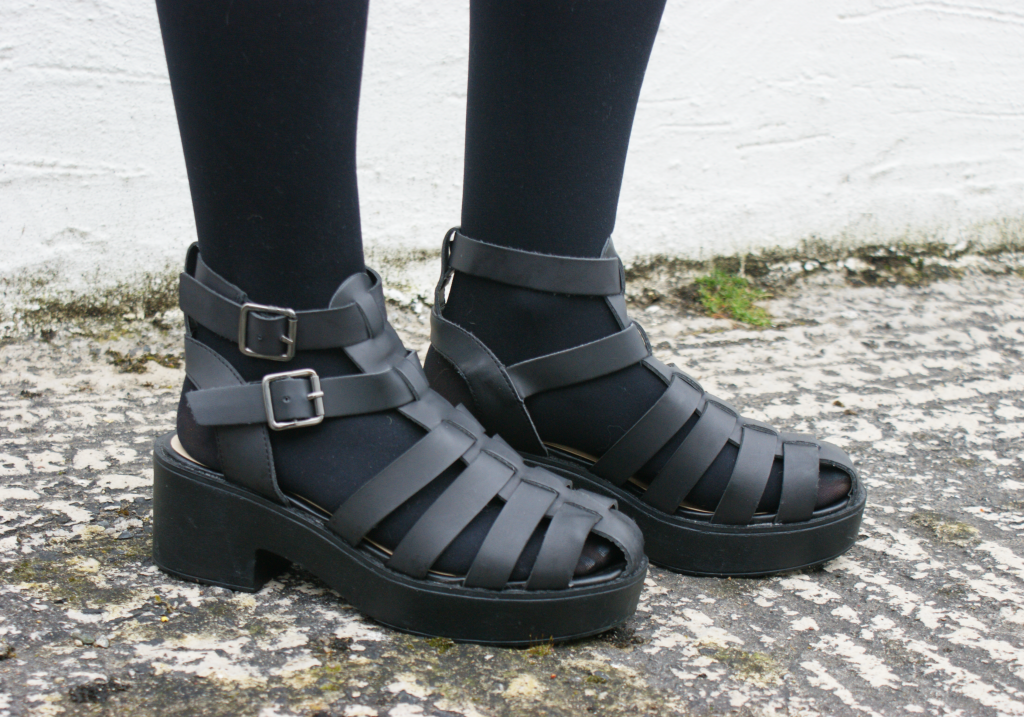 Crop Jumper – Primark £10 | Black PVC skirt – Topshop £15 (sale) | Sandals – Mr.Shoes
I'm finally getting a bit better at this regular posting malarkey, the Easter break from Uni has obviously done me some good! Despite leaving my camera in Newcastle I've managed to shoot a few simple outfits with the help of my friend Katie – you can check out her YT channel

here.
I've fallen in love with this pale yellow high-necked crop from Primark, it's so nineties and definitely worth every penny as I've been wearing it to death. This little black PVC skirt is a relatively new addition to my wardrobe as I picked it up in the Topshop sale a couple of weeks ago for a mere £15! An absolute steal in Topshop terms.

The Mr. Shoes chunky sandals I am sporting here are a bit of a marmite-deal, they are so truly ugly but I think they're also actually quite beautiful.
Definitely not for everybody however, as when I first wore them around the house my dad stared at my feet for about ten seconds before shooting me a quizzical look and then sidling off without a word.
Ah well, fashion is meant to be a conversation starter. Am I right?