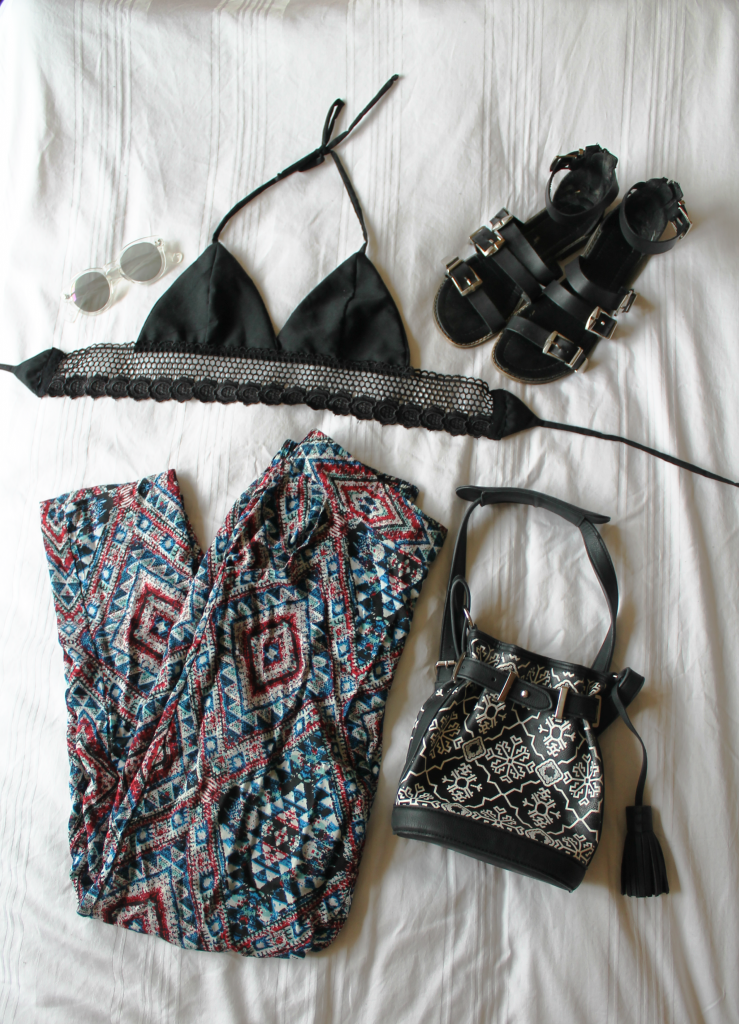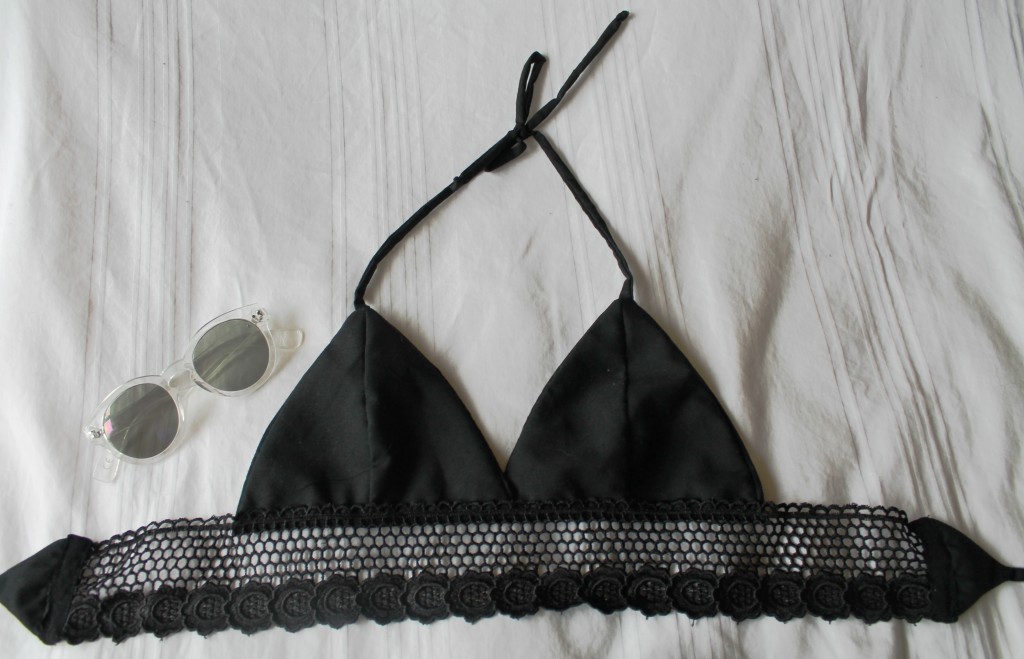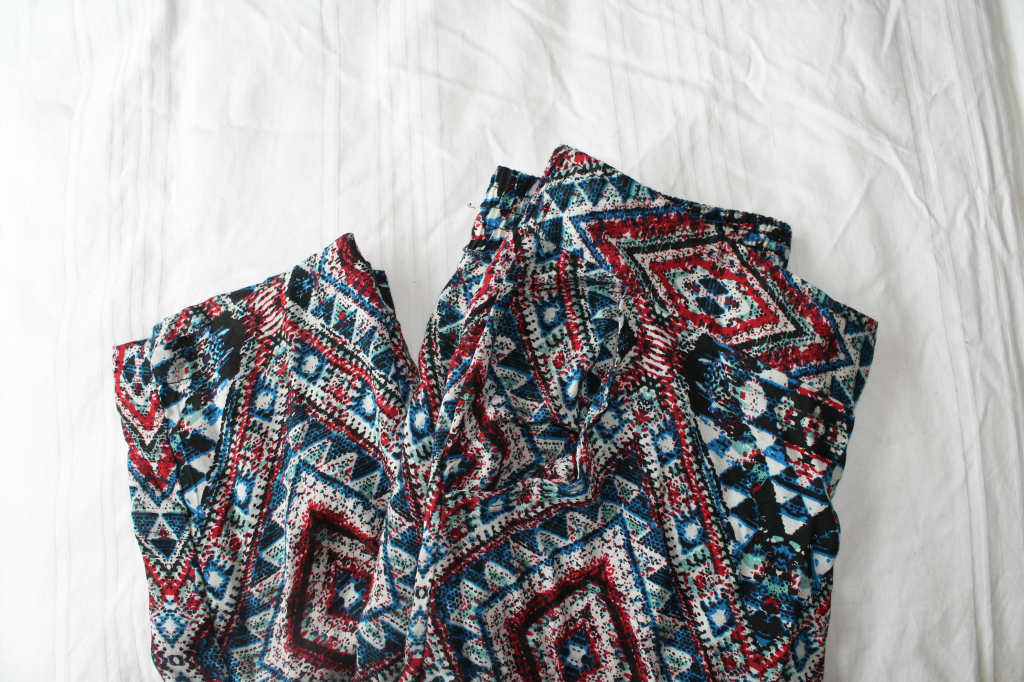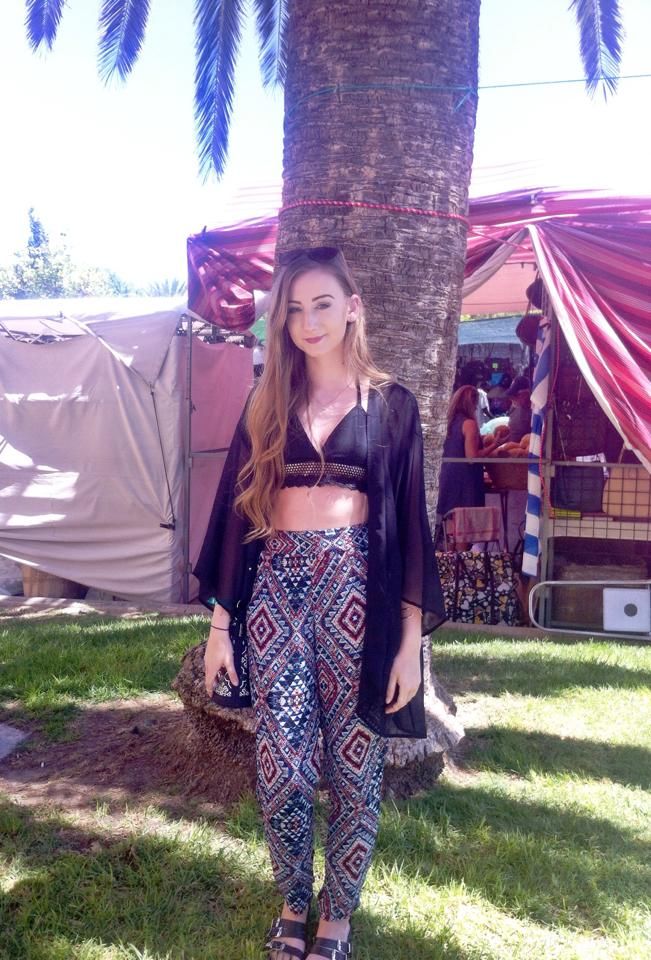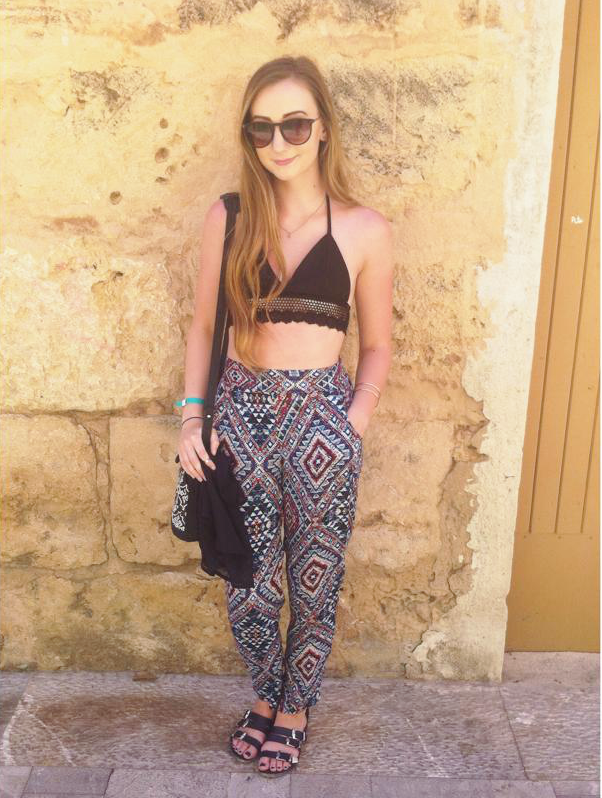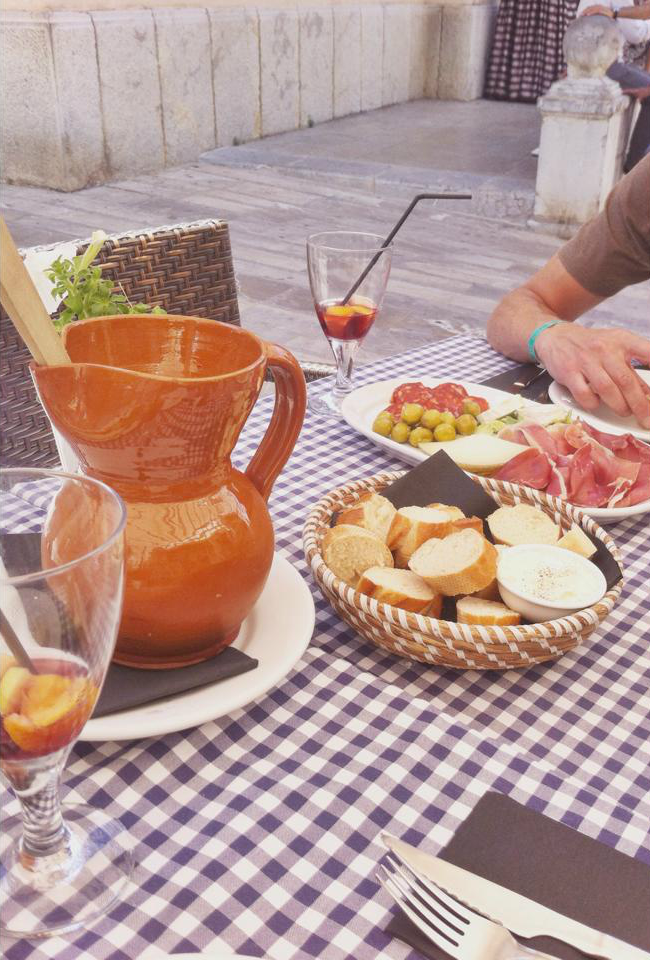 1)
Bralet – Urban Bird Clothing Depop (@mollykempster)
2)
Sunglasses – New look (pair pictured in hol photos from Primark but I have since broken them, cry)
4)
Tapestry print trousers – Spanish market
Today's post comes after a very lazy, luxurious holiday on the beautiful Spanish island of Majorca. I spent 7 days holidaying with my sister and parents and decided to document the outfits I wore and a few of the things I did on my travels.
This little number was worn on the Tuesday I went to Alcudia old town to meander around the markets, and since it was a bloomin' scorching day so I decided a crop top and some loose fitting trousers needed to be on the menu.
This absolutely gorgeous little black lace trimmed bralet was purchased from Urban Bird Clothing via my new fave app, Depop, and it has become one of my most prized summer possessions. Several of my friends have been asking where I got this gorge little top and I've been raving about it to anyone who will listen! The seller, Molly Kempster, is so talented and lovely and her creations are amazing quality and value for money. I paid just £15 for this bralet and was so pleased when it arrived in the post. Molly makes an array of gorgeous crops, kimonos and bralets so if you're looking for some bits and bobs for any upcoming holidays definitely check her out!
The rest of the day was spent enjoying some beautiful authentic Spanish tapas and Sangria in a shaded little café to celebrate my sister's 22nd birthday before we boarded a bus to the other side of the Island to meet my uni friends for a crazy night out in Magaluf. Ahh to be young and free.
Hope your summer's been fun and I'll see you soon with more holiday postcards!