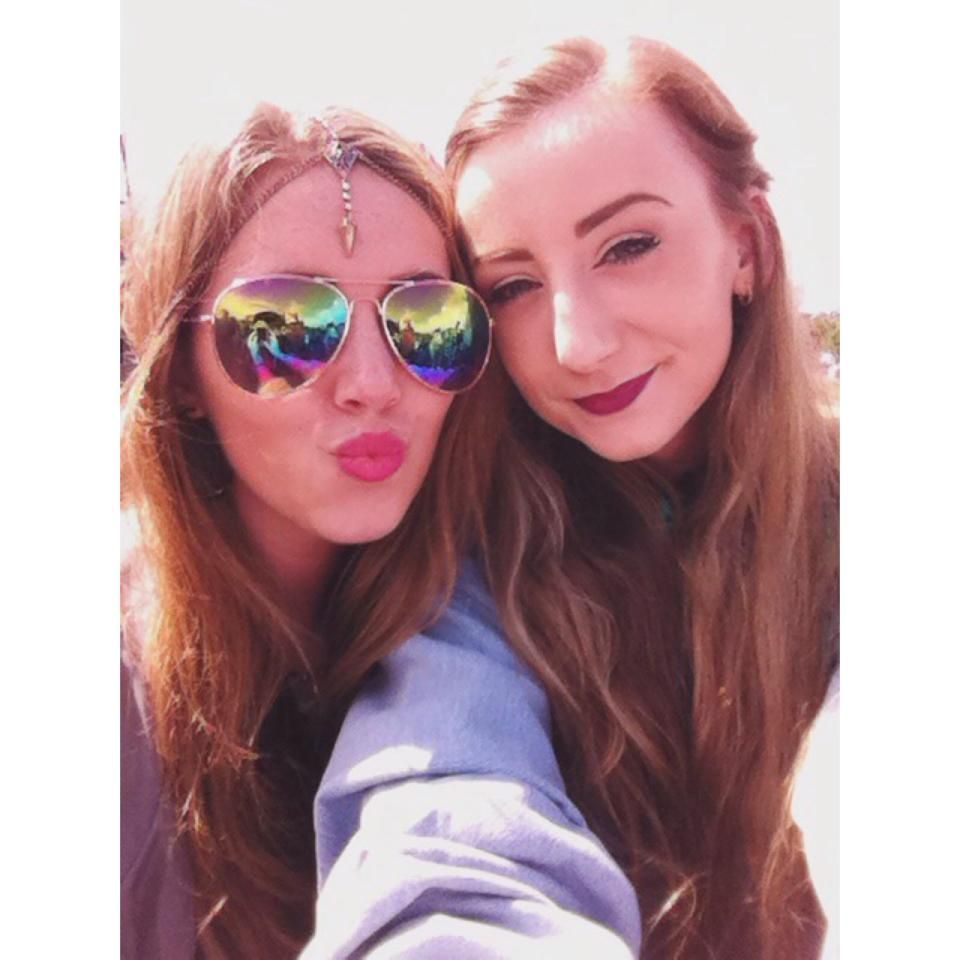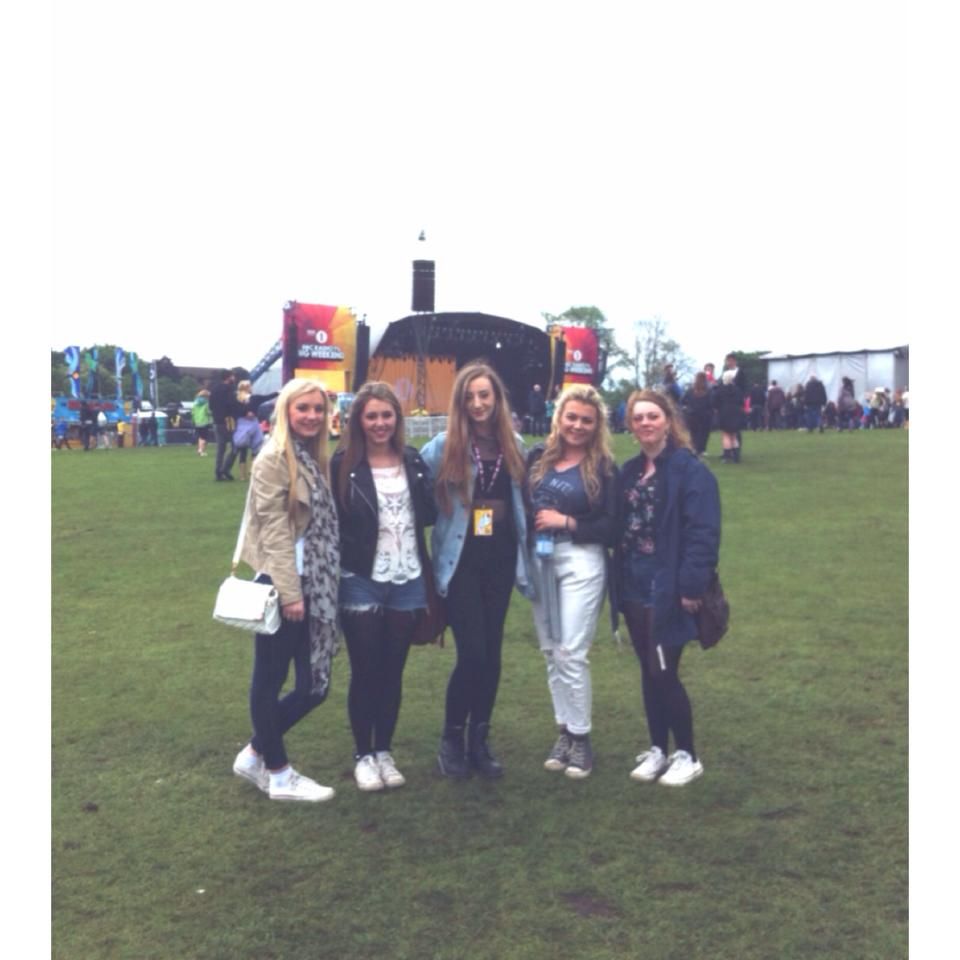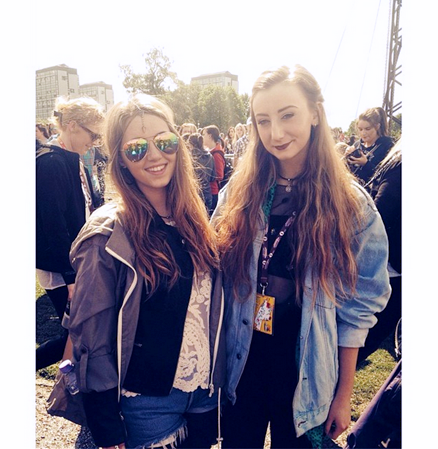 Megan: Sunglasses – Primark | Headdress – Miss Selfridge | Lipstick – MAC flat out fabulous
Me: Lipstick – MAC cyber (what else?) | Denim Jacket – Vintage | Frizzy hair – au natural
I really am playing catch up with this post, which documents my fabulous day at Radio 1's Big Weekend 2014 at Glasgow Green. I've fallen out of the habit of keeping you updated on the interesting bits of my daily life so I thought I'd chuck the rulebook and provide you with a few pics from way way back in yonder years (aka May.)
My best friend/photographer Megan rang me up one cold and rainy day at the beginning of May to surprise me with the news that she'd managed to get her hands on a pair of tickets for the Sunday event, to see the likes of Sam Smith, London Grammar, Gorgon City and my all-time fave band The 1975. I may or may not have squealed.
On Sunday 25th

of May I trotted up to Glasgow to meet Meg and her uni mates, well prepared with a Greggs sausage roll and pac-a-mac in tow. The day kicked off with an insane set from Kings of Leon, which I enjoyed thoroughly despite the heavens opening before I had a chance to whip my trusty pac a mac out from my ruckie.(All in the name of music)
London Grammar were by far the stars of the Sunday show, with Hannah Reid's voice literally sending shivers down my spine. The girl can truly sing. Sadly I could only stay to hear a few songs from these beauties because their set clashed with The 1975.
After a tense few minutes of speed-walking my way from the indoor tent to the middle of the outdoor crowd I arrived just in time to see Greg James introduce The 1975 who were amazing as always. The crowd was absolutely electric when they played a few of their biggest hits, and chants of "Here we, here we, here we f*cking go" were reverberating all through the venue. I've got to hand it to the Scottish, they certainly know how to party.
Hope you enjoyed these few candids,