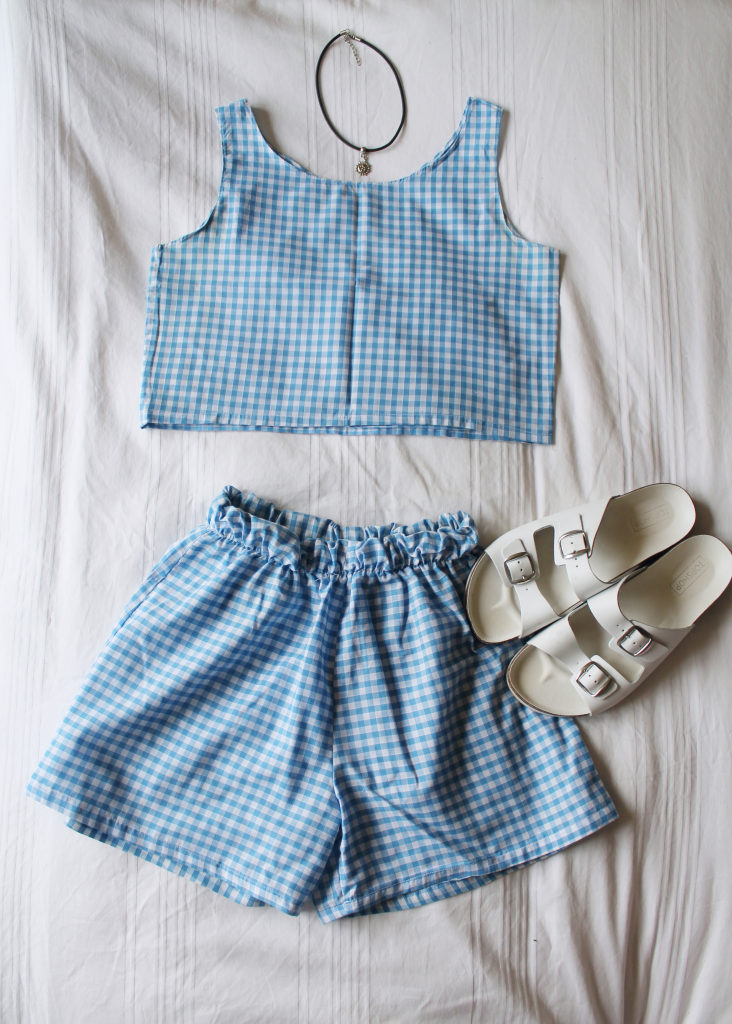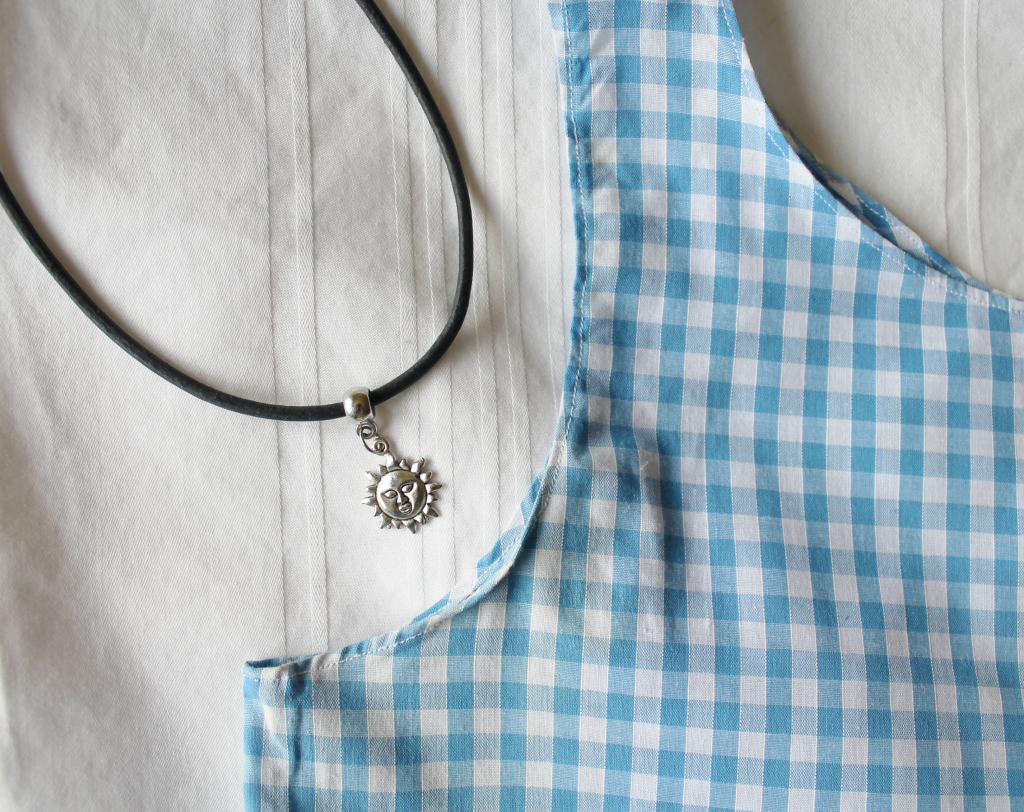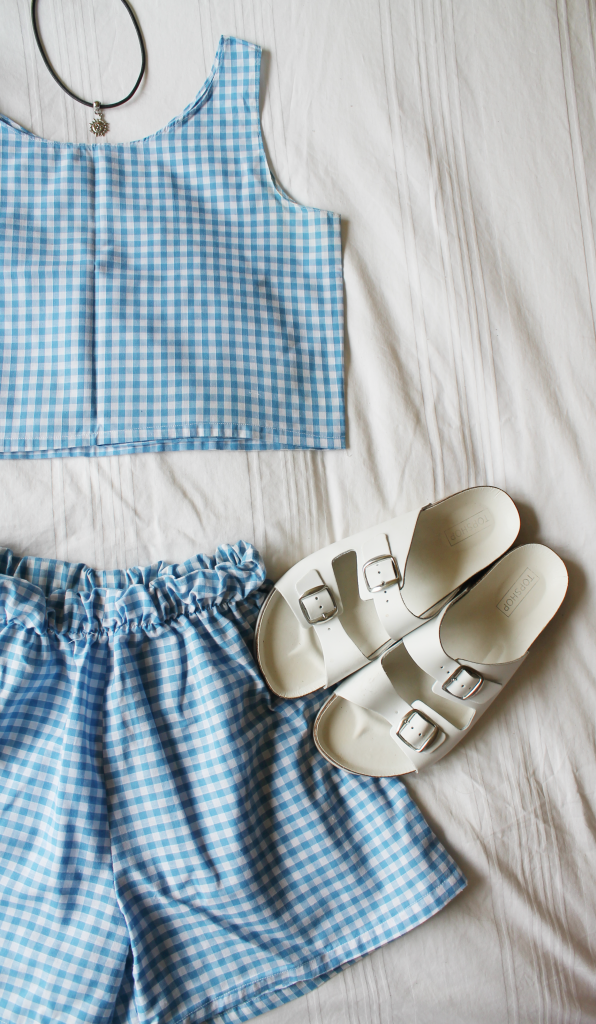 1.
Co-ord: @serickarose via Depop
3.
Pool sliders – Topshop
Today's post is another instalment in the 'What I Wore on Holiday' series, featuring this GORGE blue checked co-ord I bought off Depop. I'm a big fan of co-ordinates and this set cost me only £20 – a definite win in my book. The seller even gave me a choice of an elasticated waist or a zip which I thought was a lovely touch.
In other news, I've been full on obsessed with wearing these Topshop pool sliders/Birkenstock copies and wear them with absolutely everything. Even my new cropped cuff pyjama bottoms. Out in public. You can check out the evidence of that little feat on my Instagram – saramacauley. Leave me a comment on there so I can check out your insta too, I'd love to be more connected with you fashionistas.
Other than working for pennies, spending an unhealthy amount of time watching Orange is the New Black on Netflix and drinking copious amount of tea I don't really have a lot to update you on. Which in summer, is quite frankly the way it should be. Hope you're well and feel free to drop me a tweet, comment on here or on insta if you fancy a chat. I'd love to hear from you.