In a cosy little jazz café, tucked around the corner from the O2 Academy, I order myself a gin and tonic before climbing up the stairs to the intimate room set to be the venue for tonight's gig. Newcastle based jazz band The New Standard are playing, featuring John Waugh, a talented saxophonist most widely known from his recent tour with The 1975. I find John sipping a drink at a table next to the red velvet curtains and atmospheric fairy lights which frame tonight's stage, and after a strong sip of my drink I finally say hello. After a slightly surreal recollection of "are you the girl that tweeted about tonight and commented on my Instagram?" (yes and yes,) I ask John a few questions. It's worth mentioning that despite his rise in exposure of late John is still incredibly down to earth and willing to speak, even when my friend Maisie spills an entire glass of Pinot over him, herself and the floor. One promise of gin to replace the lost wine later, we continue our chat: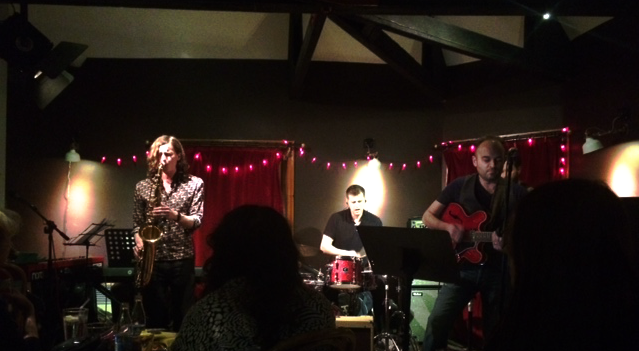 So you've been playing the saxophone for 15 years, how did you get into that to begin with?
I had a family friend who is here tonight actually, called George, and he was a really big influence – showing me really good music when I was little. Based on the kind of music I listened to, I wanted to play the saxophone and I just kind of did it in school. It was quite an easy thing to become a part of, it wasn't a particularly great school for music but it was integrated enough for me to get lessons and not think about it too much.
Do you want to just tell us a little bit about The New Standard? How did you join together and come about?
Well Stuart [Davies] who runs the band and is the front man of it, me and him played at a lot of weddings together – a lot of function band gigs and that kind of thing for ages, so I met Stu through that and it's just something he's always wanted to do. He just had the idea of putting together a funk and soul band and playing lots of covers and that kind of thing. It still feels like a new project, even though it's been going on for more than a year. We've only had a handful of gigs here and there so yeah it's just a small project. It's a lot of fun and it's more of a labour of love than anything else.
Do you play most of your gigs with The New Standard in Newcastle?
Yeah, so far, because everyone in it is so busy doing other things. It's usually when we're all at home and we all have time that we get together and do gigs and so far it makes sense to have them in Newcastle rather than anywhere else.
What would you say the main differences are between playing with this band and The 1975 and what do you prefer?
They are very different, obviously, because with The 1975 there's so much exposure in every aspect of being in a band or playing a gig. The venues are a lot bigger, but then fundamentally it's kind of the same. A lot of the places that The 1975 draw influences from are the kind of tunes we're playing tonight – there's a lot of soul and old RnB music that is very much the basis of this band and it's the kind of stuff that the guys in The 1975 love to listen to. So musically speaking, even though it is different obviously, the basis of it feels the same.
How did you find touring with The 1975 and do you have any plans to tour with them when the second album comes out?
Yeah definitely! The next time I see most of the guys anyway will be to play on the new album and then when the next touring schedule starts I'll be playing with them again which is cool. I'm very excited. I can't say when [the next album will be released] though!
"Haha I've seen the interviews - don't worry I know you can't tell me"
[Laughing] Haha exactly, I do know but I can't tell you when.
Your music has had an incredible influence on your fans, but are there any ways your fans have influenced you?
In terms of The 1975 and the guys in the band I have very little exposure really, but it's enough for me to feel slightly more self-aware obviously because you get, out of nowhere, all of this attention and everything, and I'm still really honestly not used to it at all. So it's not so much musically, because if I'm putting something out that has my name on it I want it to be me, I don't want it to have any other agenda. So if people like it then they like it. But then naturally because of the exposure and the attention it does change my awareness of myself if that makes sense. But I don't know, I'm still figuring it out to be honest.
I think that's all for now - thank you John. Err before you go – can we be really cringe and grab a picture?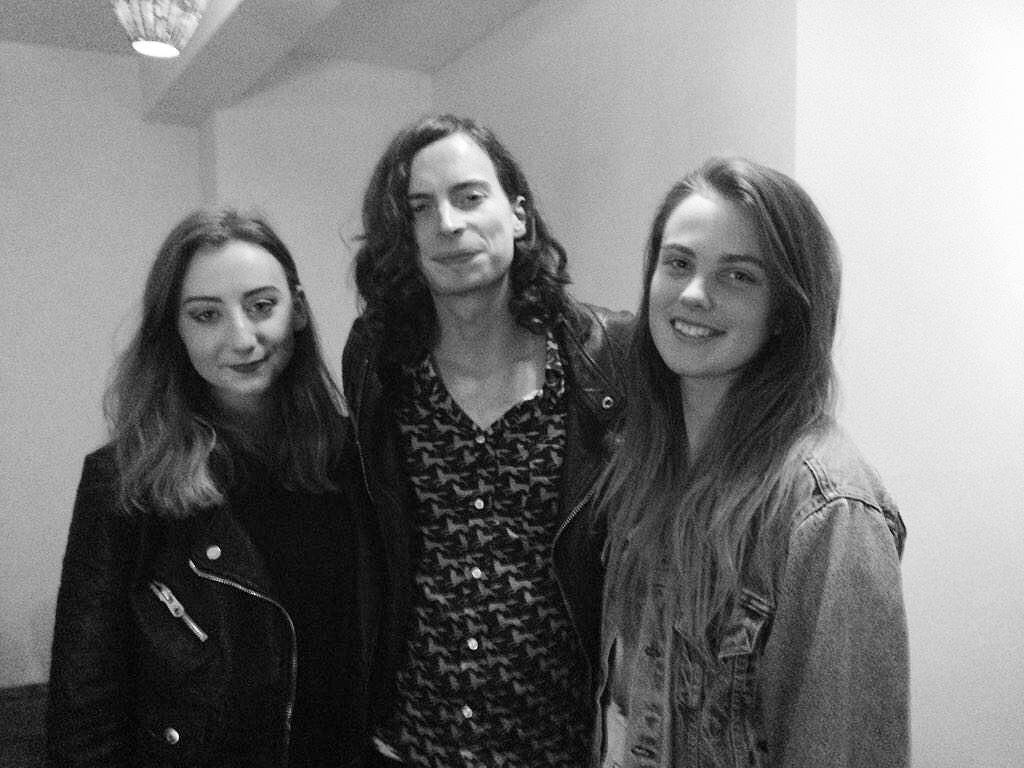 Review of the gig available here.