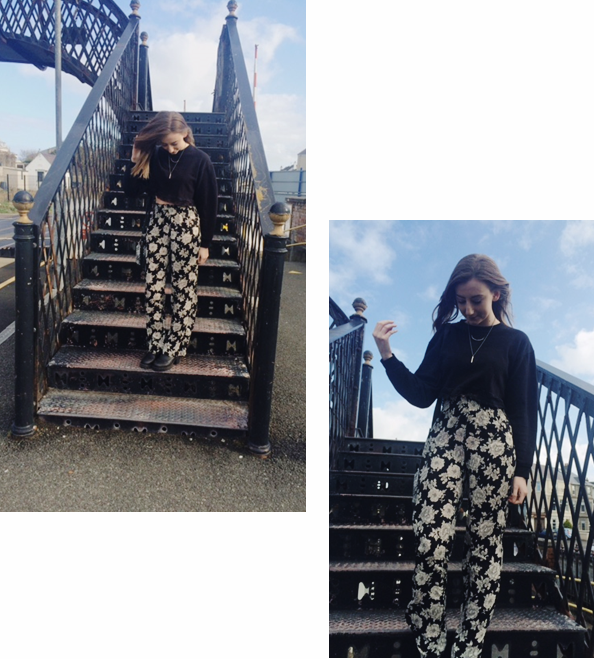 It's a widely acknowledged fact amongst those that know me 'IRL' that I am the Queen of the skinny jean. I wear my fave black pair almost every day, and they are the saviour of many a crap outfit. They're classic, flattering, and go with literally everything. So imagine my shock and surpise when in the midst of Brandy Melville, facing a mannequin adorned in a pair of flowery flares, my heart begins to beat faster and that all too familiar 'oh my gosh I need them now' feeling sweeps its way from head to toe.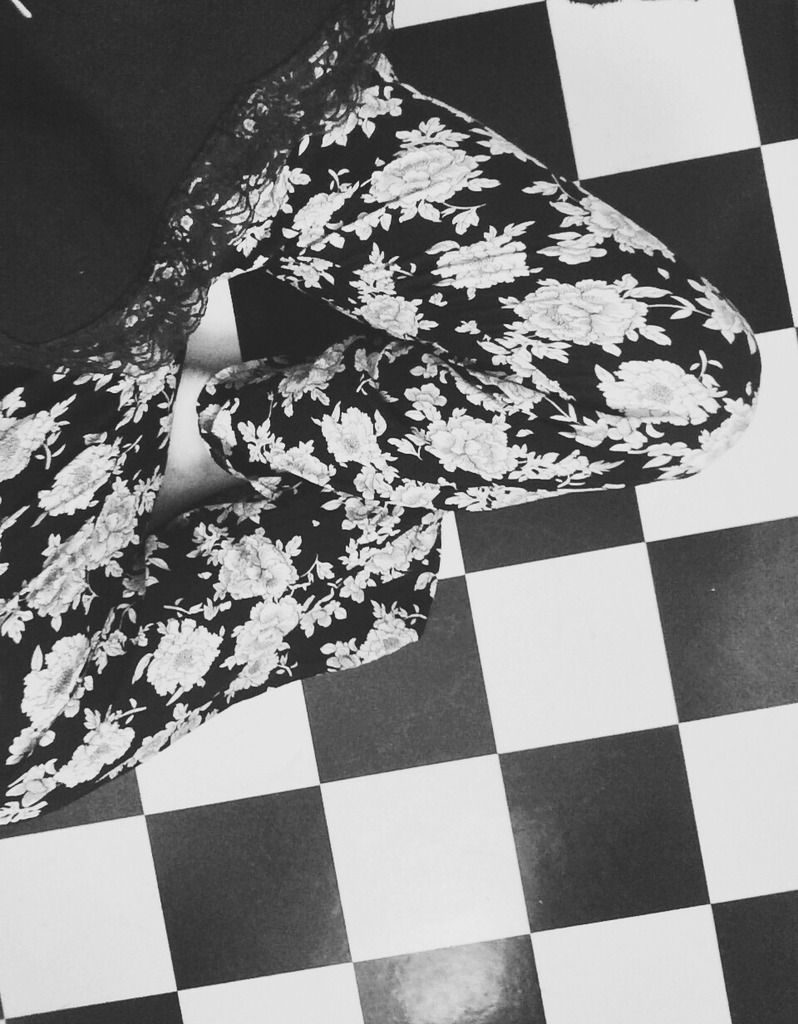 After rushing to the changing room to try them on, I'd fallen head over heels. These flares are possibly the comfiest item of clothing I own, and are indescribably nice to chuck on after a lifetime of jumping, hopping and zipping myself into my beloved Joni's. If you're thinking of investing in the 70's trend which is set to rule Spring/Summer 2015, I'd definitely encourage you to have a little look into some trews like these. They're floaty, flattering and to be honest, anything which makes me look marginally more Coachella are fab in my book. The moral of the story here – flares are friends.
Are you a fan of the wide-legged trouser or are these ones enough to give you night-flares? (Sorry, that was terrible)
Do let me know in the comments!