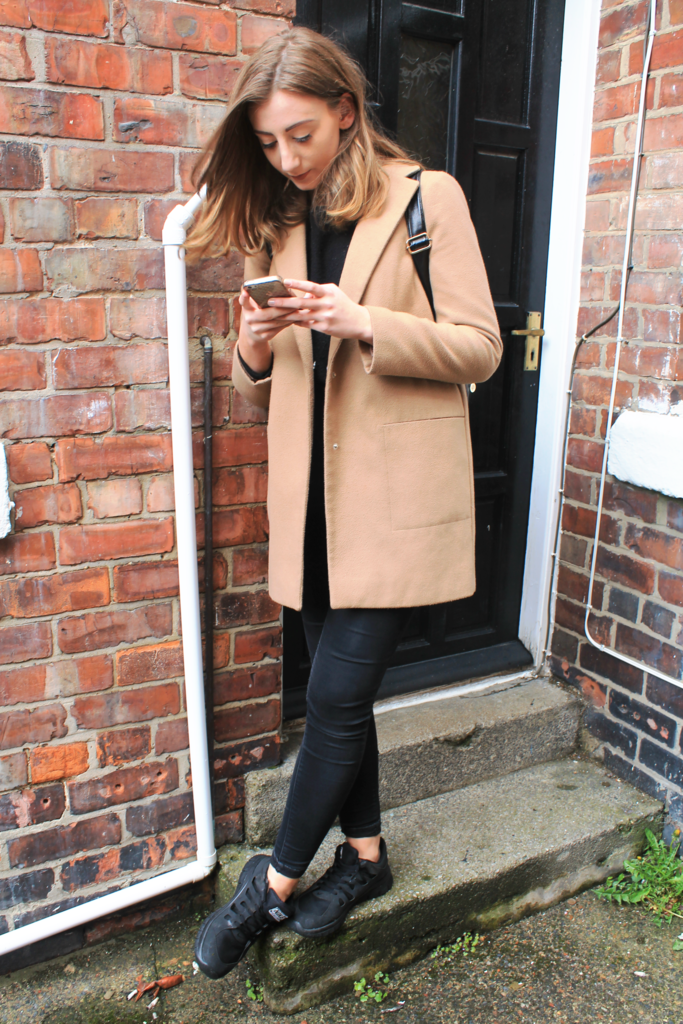 Top – Primark | Jeans – Topshop | Coat – Primark | Shoes – Nike | Trainers – Pressie
SOS - I'm in the midst of essay hell. With about 4 deadlines to hand in within a 2 week time period, I'm sure you can imagine the scene surrounding me right now - printed pages of journal articles have replaced my copies of 'Glamour,' my usual gig watching/bar dwelling/topshop drooling has been replaced by 24/7 library sessions and Google Scholar has replaced 'The Debrief' on my list of recent searches. There is no way to sugar coat the overwhelming wave of stress and panic overrunning my life as we move closer and closer to deadline day, but for the purpose of not dragging you all down with me, this little post will focus on my sartorial choices rather than my impounding sense of doom.
The libes calls for smart dressing – the kind that says 'I'm not wearing pyjama
s' but still gives a nod to the utter despair you're currently experiencing
in order to blend in with your fellow stressed out students and avoid the look of the carefree first year. I've gone for my trusty black skinnies and a pair of comfy trainers, but added a smarter camel coat on top to ward off the funeral director vibes, and a backpack which screams I AM WORKING – HONEST. LOOK! I HAVE BOOKS IN HERE! MAYBE A COPY OF COSMO BUT ALSO SOME BOOKS! and tricks even myself into thinking I've got my life sorted.
If you're living in the library too, know that I feel your pain.