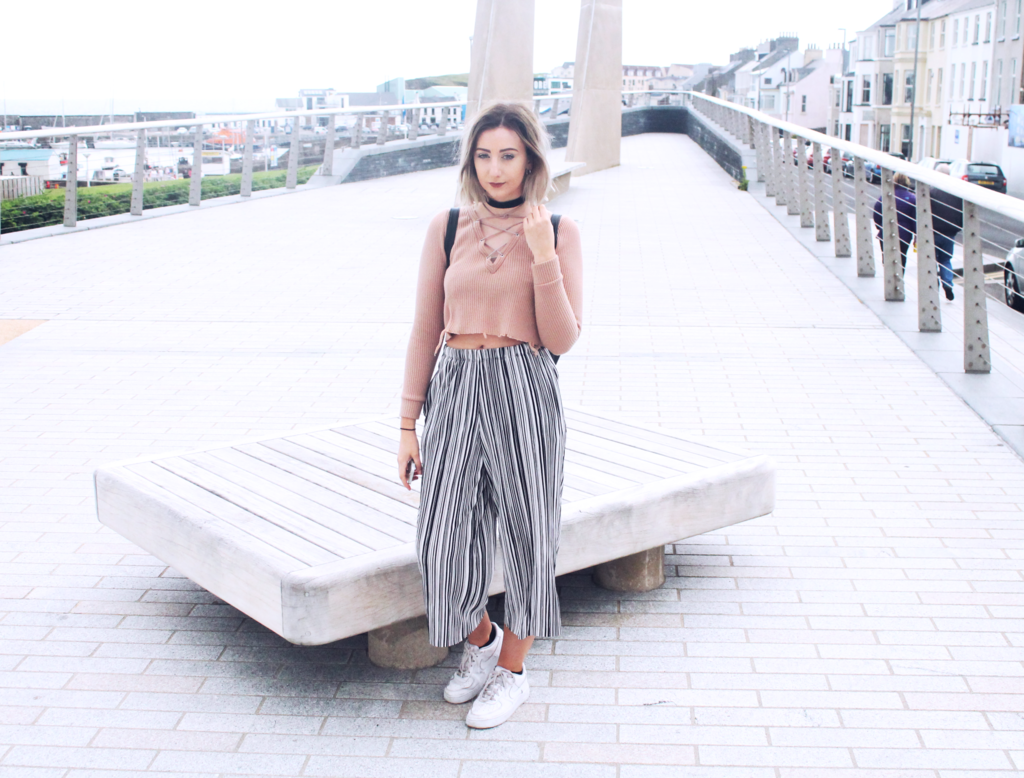 In a dramatic change from my usual monochrome, I've actually managed to incorporate a teensy bit of colour into my sartorial palette. This dusky pink hue is a blogger favourite at the minute and apparently a big fashion yes, although realistically I probably chose it because it's the closest thing to skin colour and perfect for a play-it-safe goth like me. The lace up top is a recent find from the Missguided sale, and the stripy black and white culottes are a pyjama-like dream offered up by good old Dorothy Perkins. As usual, recently I've been wearing my Nike Air Force 1's to the absolute death - they are truly the most comfortable trainers known to man.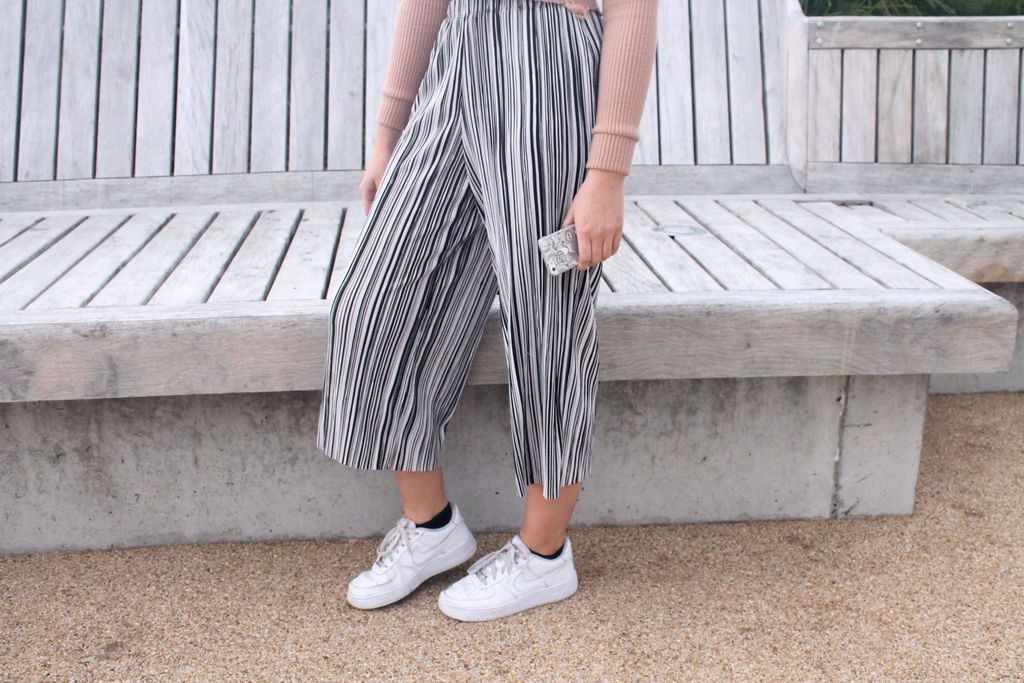 As you may have noticed, my hair is a little bit different. Just before my recent graduation I decided to fully embrace my inner old lady - chopping it up and dyeing it an ashy shade of grey (yes I know, future me is going to kick the fuck off when I have to show my kids the graduation pictures). I believe my dad referred to this change in hairstyle as a 'quarter life crisis,' although I prefer to see it as a Fashion Conscious Movement. Much more catchy.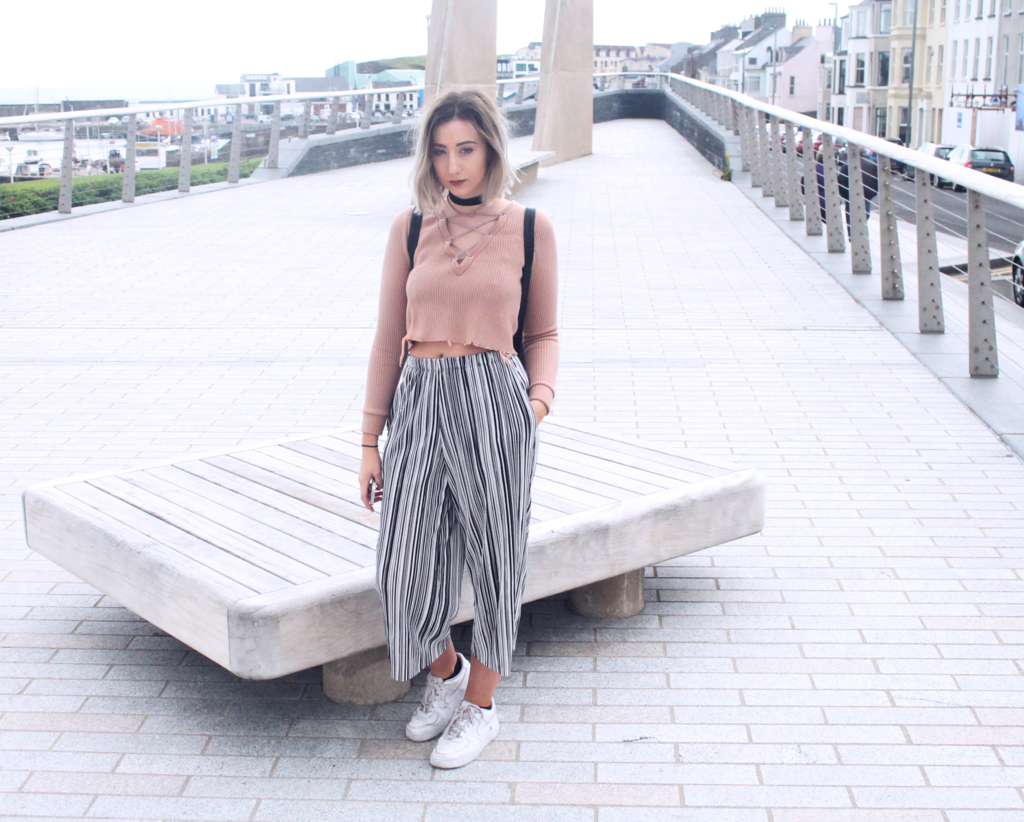 Top – Missguided (Sale) | Culottes – Dorothy Perkins | Trainers – Nike Air Force 1's | Backpack – Savida | Choker – Urban Outfitters
Anyway, as I mentioned, I've recently graduated University and after the best three years of my life I am armed with a 2:1, more memories than you can shake a stick at and a healthy sense of panic and impending doom. Seriously, the graduate fear is real. Anyone got a manual?
Sara x